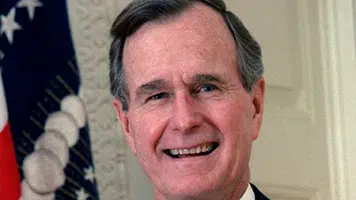 Today is the first of two funeral services for former president George H.W. Bush, and today is recognized as the national day of mourning for the death of the former president.
The funeral service today will take place at the National Cathedral in Washington, DC. President Donald Trump has issued an executive order to close the federal government, giving most federal employees the day off unless they are needed for national security, defense or other essential reasons.
Some national parks are closed today, the New York Stock Exchange and Nasdaq will suspend trading, and the U.S. Postal Service will not have regular mail service today.