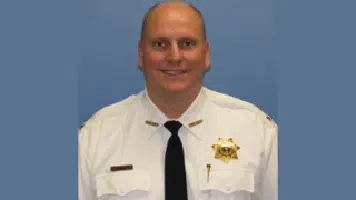 Sheriff's department employees were on the stand yesterday for the second day of the public corruption trial of Westmoreland County Sheriff Jonathan Held.
The Tribune-Review reports that Sgt. Irvin Shipley took the stand yesterday, saying that Held directed him to assign staffers to visit gun shops to solicit items to raise funds for Held's re-election.
Shipley was one of six former or current sheriff's deputies that testified against Held yesterday, who is accused of using county resources for his re-election campaign. Testimony from some of the deputies yesterday also said that Held would reassign those who didn't cooperate to less-desirable duties in the Sheriff's office for those who would not do as Held asked for campaign duties.
The trial continues today.