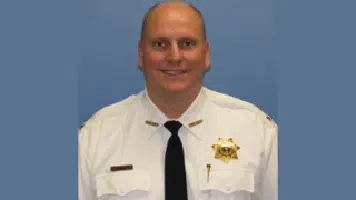 Westmoreland County Sheriff Jonathan Held did not take the stand yesterday during his corruption trial, and the defense called no witnesses to the stand either.
The Tribune-Review reports that attorney Ryan Tutera rested the defense's case within minutes of the prosecution calling its final witness yesterday. Fifteen witnesses were presented by the prosecution over the three days of the trial, where Held is accused of using county office staff to help with his fundraising activities on county time.
After jurors were dismissed for the day, Judge Timothy Creany met with both attorneys and after that meeting, one of the counts of theft was dismissed.
Closing statements will start today's proceedings before the jury is given the case.