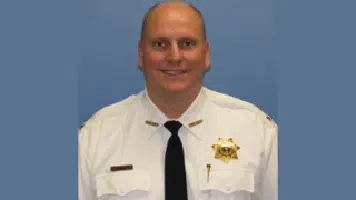 The State Attorney General has confirmed that they will seek a retrial for Westmoreland County Sheriff Jonathan Held.
The Tribune-Review reports that Joe Grace, a spokesman for the Attorney General, said they will try Held again on the charges of conflict of interest and theft. Defense attorney Ryan Tutera said that they will take the same approach as they did in this trial.
Held was accused of using sheriff's department employees to do fundraising chores for his re-election campaign while they were on the clock for the county.
After six hours of deliberation, the jury on Friday returned a verdict of guilty, but when polled by Judge Timothy Creany, juror number 6 said that the verdict was "not really" his and that he was the last holdout. A mistrial was declared shortly after that.
A hearing is set for next week to schedule the re-trial.