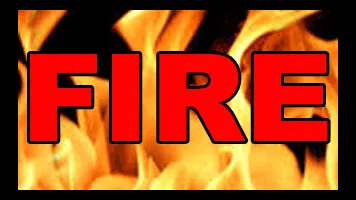 A burning candle is believed to be the cause of a fire that damaged a duplex in Youngstown on Tuesday morning.
The Tribune-Review reports the fire started around 4:00 in the duplex on Main Street about a block from the fire department. Two people were injured in the fire, and were taken to Excela Health Hospital in Latrobe. Those two and a third occupant were able to get out of the apartment on their own.
A damage estimate is not available yet, but the owner of the duplex, Greg Wano, said that a preliminary examination showed the structure was still sound, with a lot of the damage on the second floor.