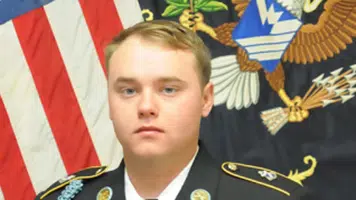 The body of an Export soldier who was killed in action was returned to the United States on Wednesday.
KDKA-TV reports that the plane carrying the remains of Staff Sergeant Jason McClary of Export touched down yesterday at Pittsburgh International Airport. McClary was one of four servicemen who died when an improvised explosive device exploded in Afghanistan last month. McClary's body was transported from the airport to a Monroeville funeral home under escort from state and local police, and the Patriot Guard Riders, who rode on motorcycle.
Large crowds are expected for his viewing, so the viewing will be held at the Cornerstone Ministries Church in Export next Monday, and the funeral service on Tuesday.
McClary will be laid to rest in the National Cemetery for the Alleghenies.