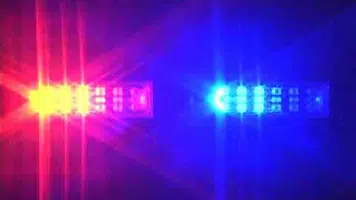 Police are on the lookout for a man who exposed himself to a female clerk at a convenience store in Hempfield.
The Tribune-Review said the incident happened Friday night at the Valero Gas Station on Wendel Road. He is seen on surveillance unzipping his shorts in the parking lot, and going in and making a purchase while he is indecently exposing himself.
State Police describe him as a white male suspect, wearing light-colored shorts and a dark T-shirt. He has dark hair and dark-framed glasses. If you see this man, contact State Police at 724-832-3288.