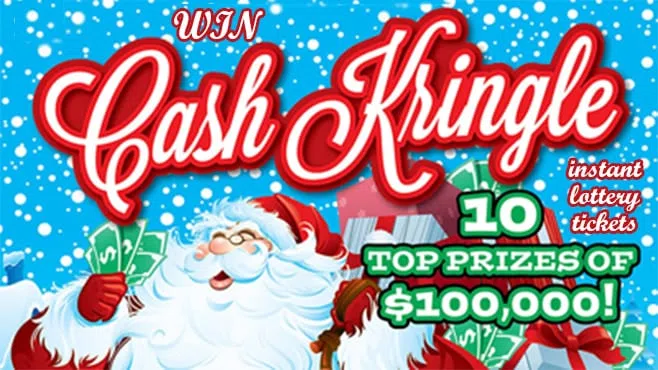 Cash Kringle is a $5 game that offers 10 top prizes of $100,000 and features enhanced printing for the holiday season. When any of YOUR NUMBERS match any WINNING NUMBER, win PRIZE shown under the matching number. Reveal a "CASH" (CASH) symbol, win PRIZE shown under that symbol automatically. Reveal a "KRINGLE" (WINALL) symbol, win ALL 12 PRIZES shown!!
The Pa. Lottery, the WHJB Morning Show on-air and WHJBfm.com are giving away 6 Cash Kringle tickets in November. TWO WAYS TO WIN: Register Here to win 6 tickets each Friday in November, or listen to the Morning Show for your chance to win 6 tickets on-air Tuesdays in November.
ONE ENTRY PER PERSON, PER CONTEST. If you registered for a previous lottery contest, you must register anew for this one. All entries without a COMPLETE ADDRESS are ineligible.
Must be 18 or older to play. The Pennsylvania Lottery supports more than 23,700 hot meals. Every day.