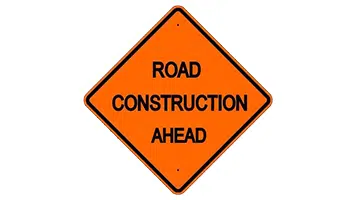 The Tribune reports that two road projects are to blame for the delays at two entrances into Latrobe.
There's a single lane restriction on Lloyd Avenue, South of Unity Street. A work crew is plugging core sampling holes on the county-owned Brewery Bridge. The work is in advance of a reconstruction project that is set to begin in February of 2021.
And work to update Latrobe Municipal Authority lines that run along the Unity Run Bridge is affecting traffic on Lloyd in the vicinity of the Unity Run. The single lane restriction there is affecting traffic in both directions.